Product installations and adjustments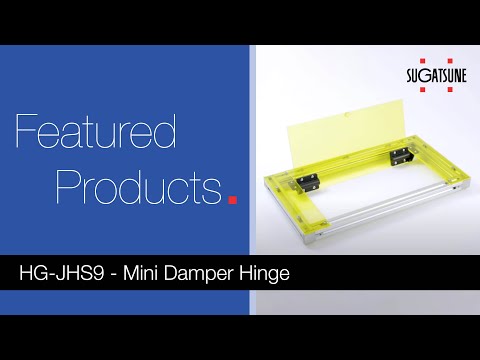 HG-JHS9 Mini Damper Hinge
Hinge with built-in damper to keep lid from slamming shut.
Surface mount type. No need to mortise on the door.
There are 2 types of damper brackets up to the application.
S type: Side mounted
U type: Rear mounted
Ideal for small covers of desktop sockets, machinery and equipment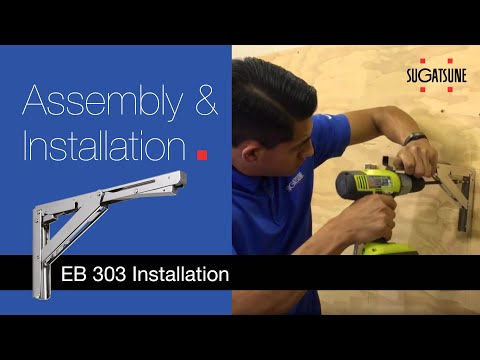 EB Folding Brackets
Installation of EB-303/EP folding shelf brackets. A high load capacity, stainless steel folding bracket that is easy to install and very versatile.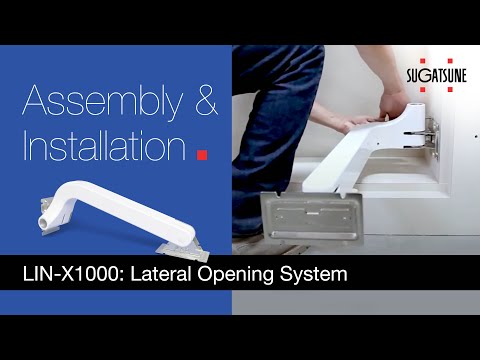 Lateral Door System LIN-X1000
Highlight your craftsmanship and transform your ordinary door opening motion into an elegant experience with the award winning, LIN-X1000 lateral opening system. Sugatsune America's halo product features a unique, space saving system designed to move larger doors up to 200 pounds with minimal effort.
The installation in this video is being completed on a framed overlay door. Please contact us for inset door installations.
When marking measurements, use of painter's/masking tape is recommended.
For more information on the LIN-X1000 please visit: https://www.sugatsune.com/product-category/products/door-systems-and-hardware/lateral-opening-door-hardware/